Wren Class - Reception
Class Teachers

Mrs A Cundy

Class TA's

Ms T Bowden and Miss C Field
A very warm welcome to Wren Class
We are just in the middle of a fantastic Science Week. We had Carymoor visit us virtually to learn all about reducing, re-using and recycling. We learned actions and a song to the tune of 'We Will Rock You!' We observed what happened when we poured water over Skittles and how it made a rainbow. One of our top scientists used the word 'dissolve'. We have conducted experiments with torches and changing the colour of the light by putting things in front of them. We have used food colouring and kitchen roll to make our own rainbows too. We have still got to make Rainbow Toast – it's edible! We are very excited to have Bug Fest visiting us on Friday! We can't wait to see what creepy crawlies he brings with us. Although some of us will be glad he is doing it virtually ;)
What happens when you pour water over skittles?
Rainbow Toast!
After half term we are looking at journeys. We are going to be talking about our local environment and the types of transport that you find in the air, in the sea and on land. Beep Beep Wren class have learning to do!
We will be looking closely at the following texts:
| | | |
| --- | --- | --- |
| The way back home | Five minutes peace | Duck in the Truck |
| | | |
| --- | --- | --- |
| Whatever next | The tiny seed | The journey home from grandpas |
Wren will be learning through a variety of adult led and child led opportunities. You will be able to see all the exciting things we will get up to on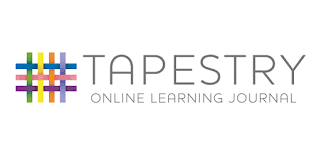 so please check you can log in.
Come back in a few weeks time to see details of our exciting adventures....
| | |
| --- | --- |
| To see our latest Topics please click on the image below - | To see our photo gallery please click on the image below - |
| | |
| TOPIC | Photo Gallery |